Hey! Happy Friday! Matt here. Welcome to the Construction Curiosities newsletter. This weekly Newsletter will explore my Curiosities around the Construction Industry. It is meant for anyone and everyone that works in the industry, ancillary professions, or simply Curious about Construction.
The real value in this newsletter however isn't necessarily what I think and say, its the conversation by the group. I hope you will join the conversation on constructionyeti.substack.com !
Summary
This week we will look at:
One Curiosity: Puzzles
One Resource: Guide to Delivery Methods
One Quote: Borrowed Inspiration
One Video: Public Project Liens
One Meme: My First Love
One Curiosity
Welcome to the 1st edition of the Construction Curiosities Weekly Newsletter and Thank You for giving me valuable real estate in your email inbox.
I love puzzles. In this first episode, I wanted to have a little fun with a puzzle that I was given a few weeks ago. Take a sheet of paper or a sticky note a draw 9 dots like below: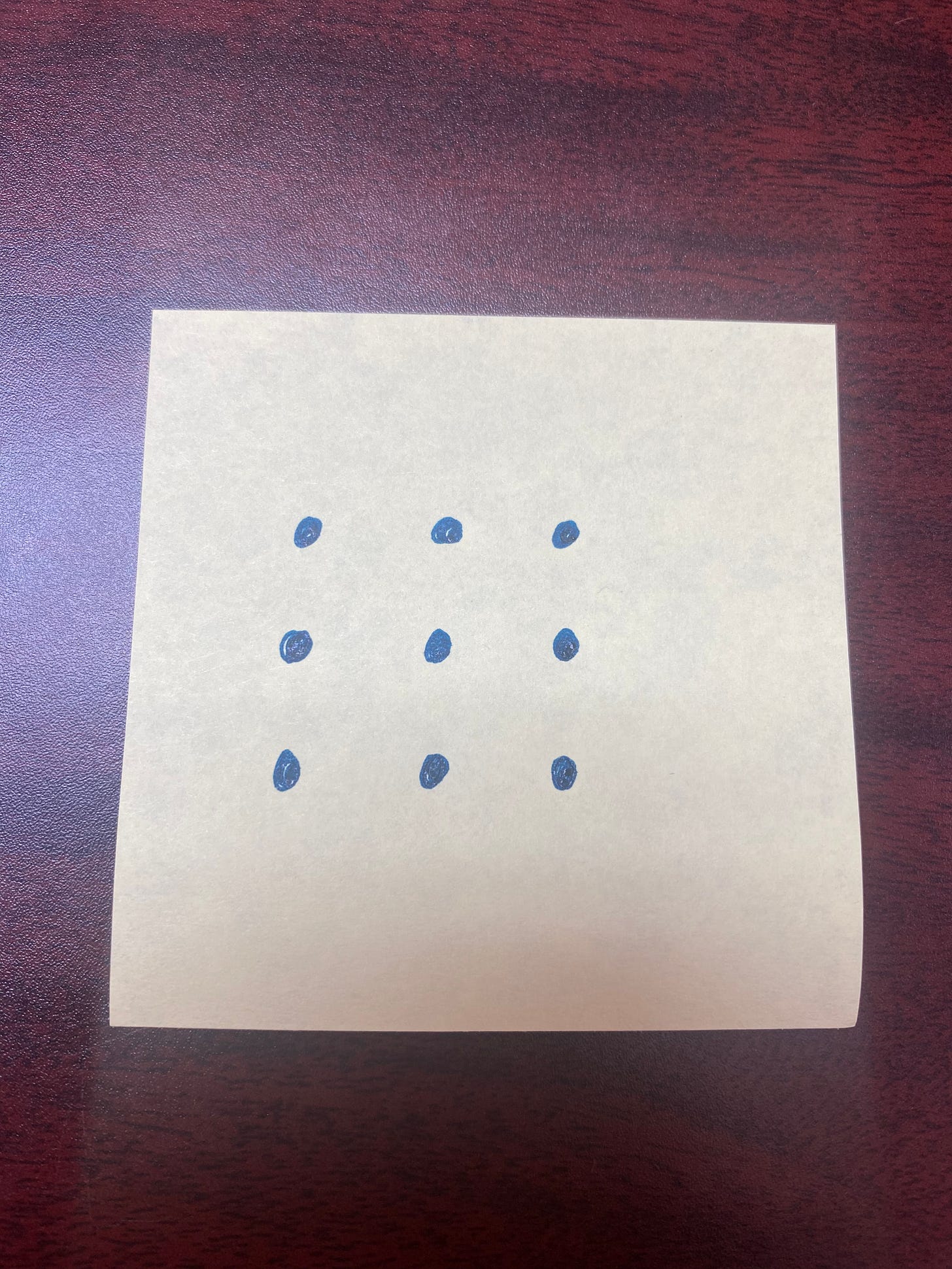 Now without lifting your pen off the paper, connect all the dots with 4 straight lines.
Go ahead.
🛑 Stop. For Real. Stop right now. Try to solve it.
What I love about construction is everywhere you look there are puzzles to solve. Whether it be designing the actual building, the currently never ending editing of the project schedule due to lead time changes or the personality dynamics of the project team.
No matter what, no two projects are the same. Each has its own unique combination of challenges and puzzles to work through.
This weekly email in itself is a puzzle for me. How can I pack in the most value that drives engagement and drives the newsletter to grow to tons of subscribers? And then gets them to talk to each other?
I love the challenge of identifying the puzzles and working to solve them.
What is your favorite or dreaded construction puzzle? (now is when you discuss…)
One Resource
Construction Management Association of American (CMAA) has published, with free access, a few great resources for Owners. Although written specifically to Owners, This Owner's Guide to Project Delivery Methods is a great resource for anyone wanting to learn the various delivery methods, or for anyone wanting to brush up on the Advantages and Disadvantages of each.
https://www.cmaanet.org/sites/default/files/inline-files/owners-guide-to-project-delivery-methods.pdf
One Quote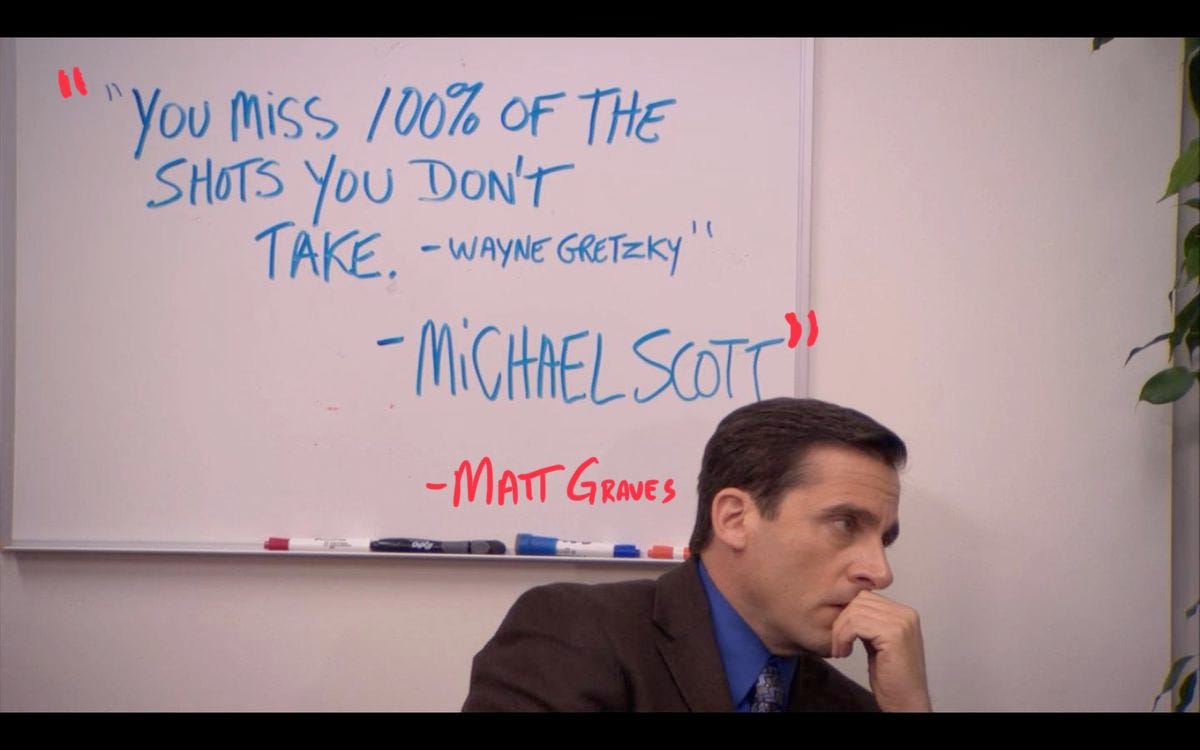 Maybe this newsletter falls flat. Maybe I completely miss the target audience or maybe I get 1 million subscribers (hey! dreamers can dream right? Share with a friend 😉)
You've heard it 100 times but growth does not happen in the comfort zone. You must bust through the Fear Zone and into the Learning Zone in order to reach the Growth Zone.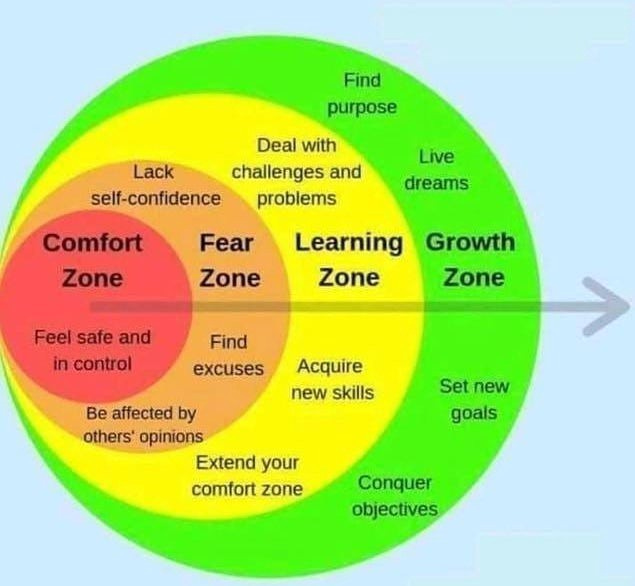 One thing I'm personally working on is putting myself out there, being vulnerable, and taking my shot. Its not easy. It actually took a good amount of courage to hit publish on that first LinkedIn post introducing this newsletter. But we will never know what'll happen unless we try.
How you are currently taking your shot or how you will use this as the challenge needed to do so?
One Video
Can I File A Lien On A Public Project?
I've been on quite a few Public Projects. This is comes up ALL. THE. TIME.
One Meme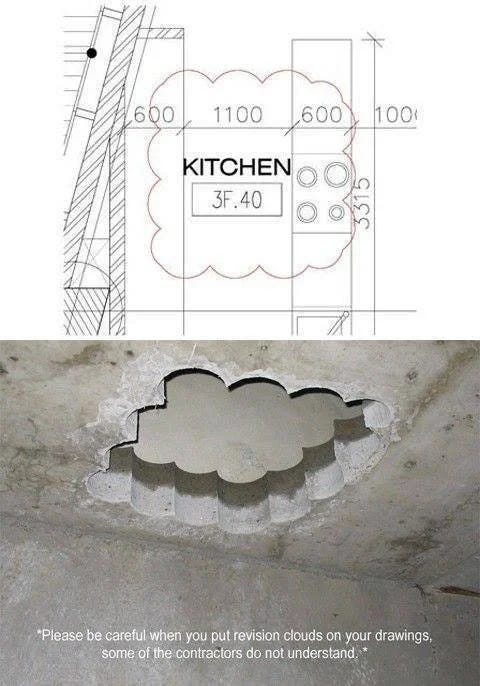 Everyone always fondly remembers their firsts. First kiss. First love. I remember my first meme. This is the first meme I ever saw and, as my buddies know, it sparked a life long addiction.
Just seems fitting it should be in the first newsletter.
Puzzle Answer
Bet you thought I forgot about the answer. Did you get the riddle or did you figure out it is impossible?
Well its impossible while staying inside the box.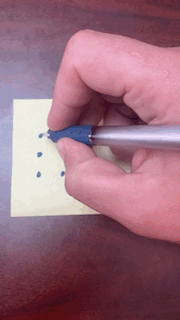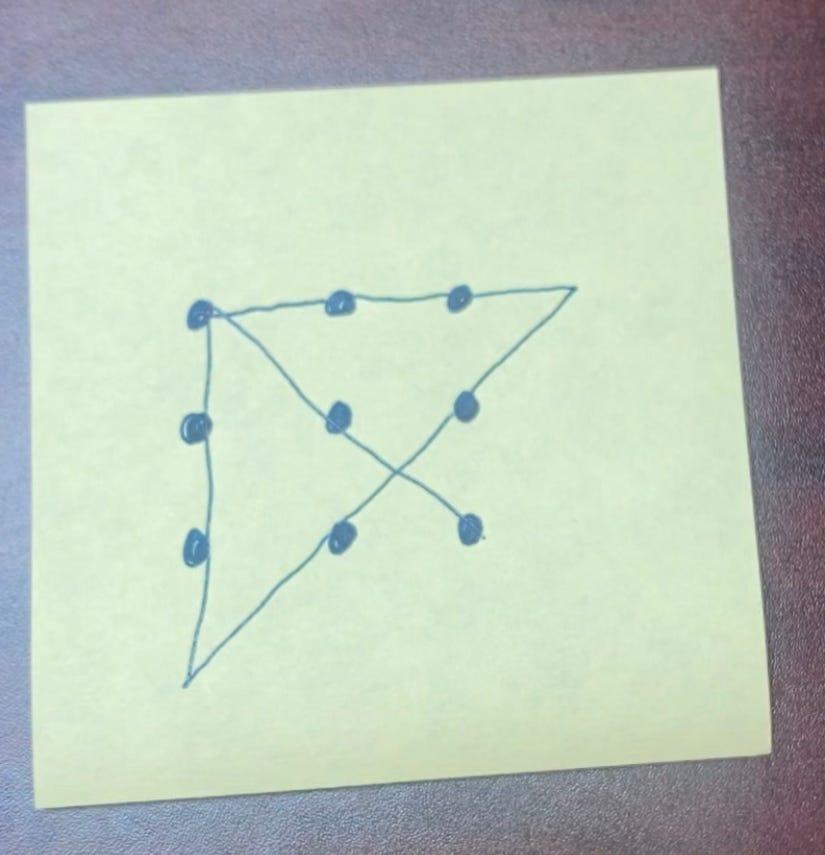 I decided to create this newsletter as a way of thinking outside the box.
I've searched and tinkered with online communities (LinkedIn, Reddit, a discord server, etc.) for like-minded Construction Professionals interested in learning, networking, and growing their careers. I couldn't find the right one. So I figured I would just try to build it myself.
The vision is to create an awesome community of construction industry related professionals where all members get immense value in the form of Networking (Career Growth and Sales Leads) & Peer Groups and Mentoring. I hope this weekly newsletter is the initial spark to start building just that. It starts with one thoughtful and fun conversation at a time. An old colleague of mine would say over and over again, "If its not fun, we wouldn't do it."
Feel free bounce your own ideas and curiosities off the group. It's been my own experience that your own ideas can't be fully thought through until you have the chance to bounce them off someone and have a conversation to build upon it. Let this serve as the platform to do just that.
So with that… What are you Curious about?
Thank you for reading! Head to the Substack post page to join the conversation.
Let me know in the comments what you liked, didn't like, want to see more of in the future, or have suggestions! Look forward to hearing from you.