Hey! Happy Friday! Matt here. Welcome to the Construction Curiosities newsletter.
Especially to the New Subscribers. We had another 19% increase in subscribers since last week! We continue to outpace inflation by double and I guarantee to never raise your mortgage rate. Thank you for being here!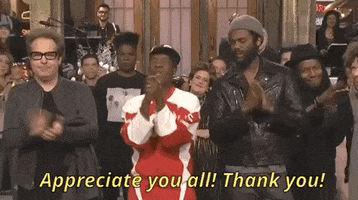 This weekly Newsletter explores my Curiosities in the Construction Industry. It's meant to make you think, smile, and become a better, more well-informed Construction Professional.
Summary
This week we will look at:
One Curiosity: Random Advice
Two Readers: Laying Foundations
One Video: Next Gen Main Event
One Article: Manufacturing High Rises
One Quote: It's not the advice
One Meme: Pinterest Win
---
One Curiosity
Last Saturday I created a LinkedIn post looking to start a thread of "Random Construction Related Advice." It got a lot of attention (44,000 impressions and counting). Folks from all different professions, trades, etc were eager to jump in with over 100 pieces of wisdom. Here are some of my favorites: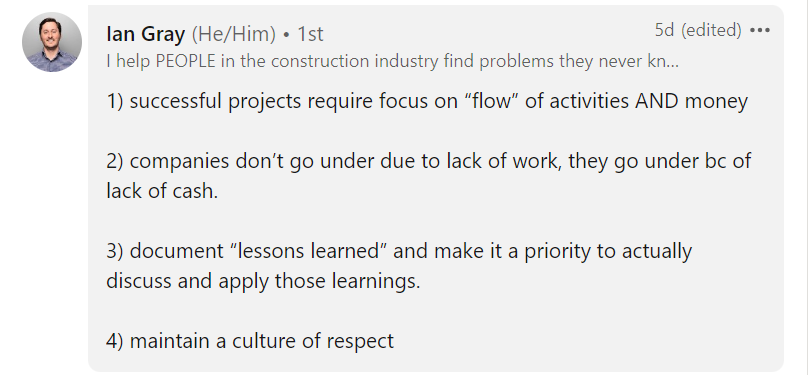 I had more of my favorites listed here but Substack told me that the Post was too long for email sooooo I had to trim it down. That was a hard decision. For the full list of gold nuggets of wisdom see the post: Random Construction Advice Thread
What random construction related advice would you add? Leave a comment and let us know!
---
Reader Spotlight
In this week's Reader Spotlight, I want to take the opportunity to highlight two young dudes who have been working for over a year and a half to be a resource for the Next Generation of Builders. Davis Hambrick & Walker Lott started Laying Foundations in January 2021. After having produced many podcasts, they have their eyes set on making a much bigger impact on the construction industry. Recently they have joined forces with Hayden Abrevaya to take Laying Foundations to the next level.
I'll let them tell you in their own words what they are up to and all about:
Laying Foundation's mission is to equip the next generation of builders. This means being a resource for the next generation of builders where they can learn, grow, ask questions, find a job, and have a resource of like-minded individuals from all over the world who share in their passion.

We strive for Laying Foundations to be the go-to resource for anyone in the construction industry who wants to take their career in construction to the next level.

Our recent event at Clemson University did just that. The Next Generation Builders Event aimed to provide students with the knowledge and wisdom from some of our greatest minds in construction. We hosted a panel for students to have meaningful conversations with our guest speakers and ask the questions they might never want to ask to an employer or professor. This enabled the students to engage in real dialogue that enabled them to take what they learned and apply it to their next internship, full-time job, or life in general.

Laying Foundations plans to continue hosting these events at colleges across the nation to give students a head start in the industry. If you want to learn more about us and our mission, then visit laying-foundations.com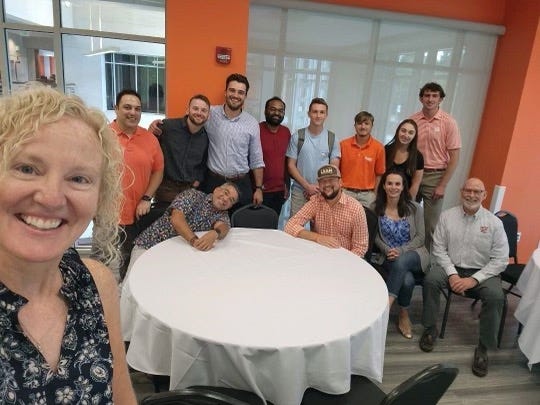 Best of luck dudes as you work to make a lasting impact in the industry!
---
One Video
For those interested in seeing the full recording of Laying Foundations' "Next Gen Builders Main Event"
---
One Article
Assembly OSM is a modular high-rise builder using techniques from car and airplane manufacturers to build big buildings faster, cheaper, and with lower emissions.
Assembling components off site means fewer gas-burning trucks on construction sites, and the buildings themselves are designed to be lighter and tighter.
Overall, the company claims, its buildings will result in a 30% to 40% reduction in carbon through their lifecycle.
---
One Quote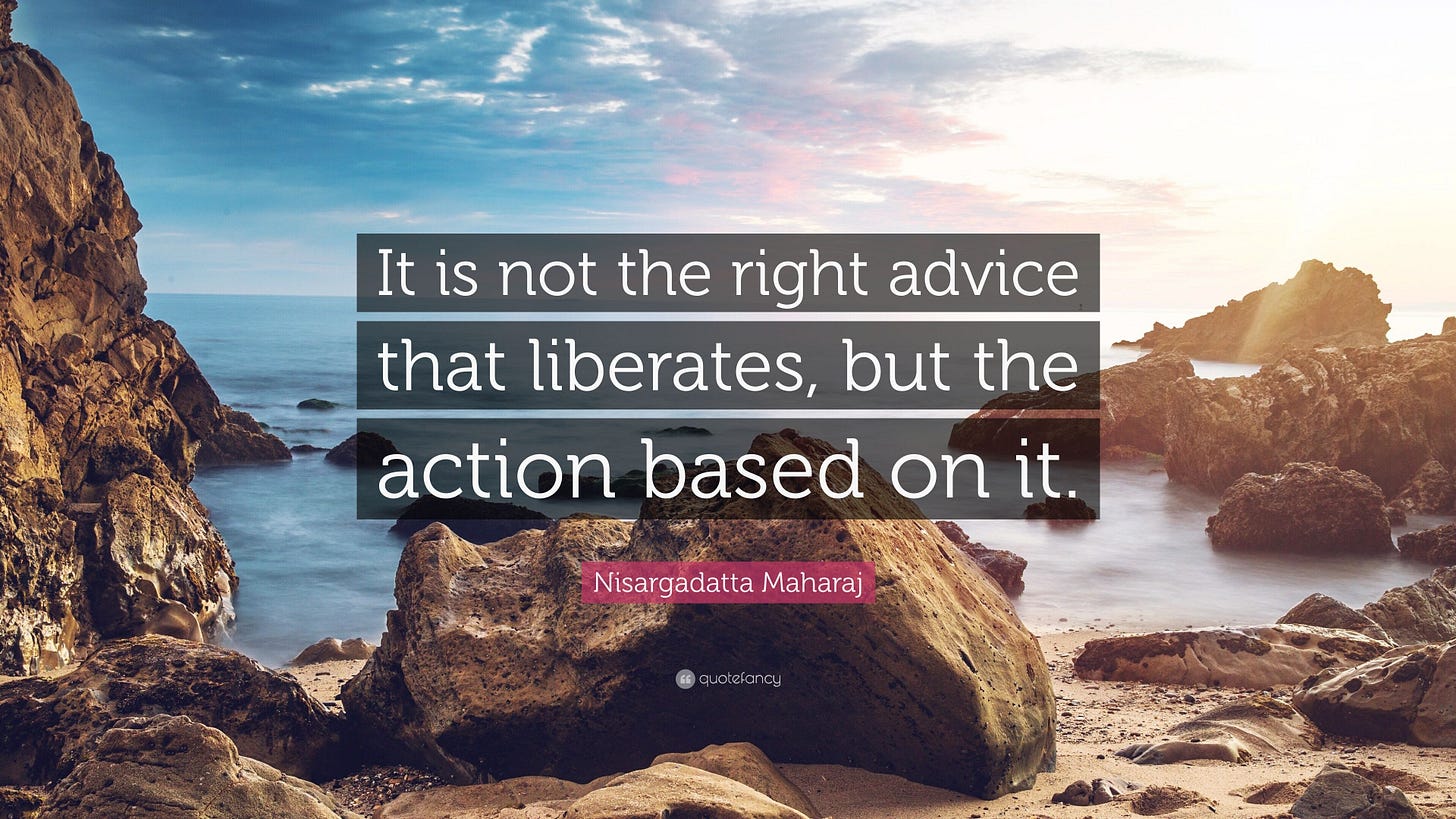 ---
One Meme
That there's a Pinterest Win!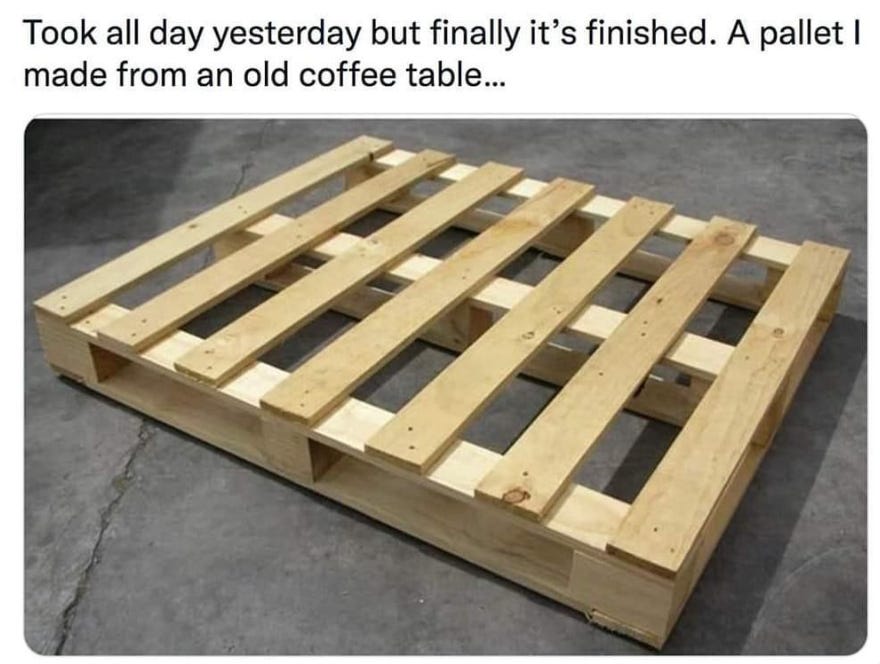 ---
Thank you for reading! Head to the Substack post page to join the conversation.
Let me know in the comments or send me an email ([email protected]) what you liked, didn't like, want to see more of in the future, or have suggestions! Look forward to hearing from you.
Thanks for reading Construction Curiosities! Subscribe for free to receive new posts and support my work.