Hey! Happy Friday! Matt here. Welcome to the Construction Curiosities newsletter. This weekly Newsletter will explore my Curiosities around the Construction Industry. It is meant for anyone and everyone that works in the industry, ancillary professions, or simply Curious about Construction.
The real value in this newsletter however isn't necessarily what I think and say, its the conversation by the group. I hope you will join the conversation on constructionyeti.substack.com !
This week I'm laying down a challenge. If you thought the newsletter was 10 out of 10 great, please help it grow and share it with your network. If the newsletter was anything less than 10 out of 10 great, let me know what to change to make it a 10.
You can leave me a comment on the substack page or send me an email at [email protected].
Summary
This week we will look at:
One Curiosity: Hard Talks in Hardhats
One Tweet: Excel Skills
One Quote: Keep Fighting
One Article: 5 Good Things
One Meme: Paint the Corners
One Curiosity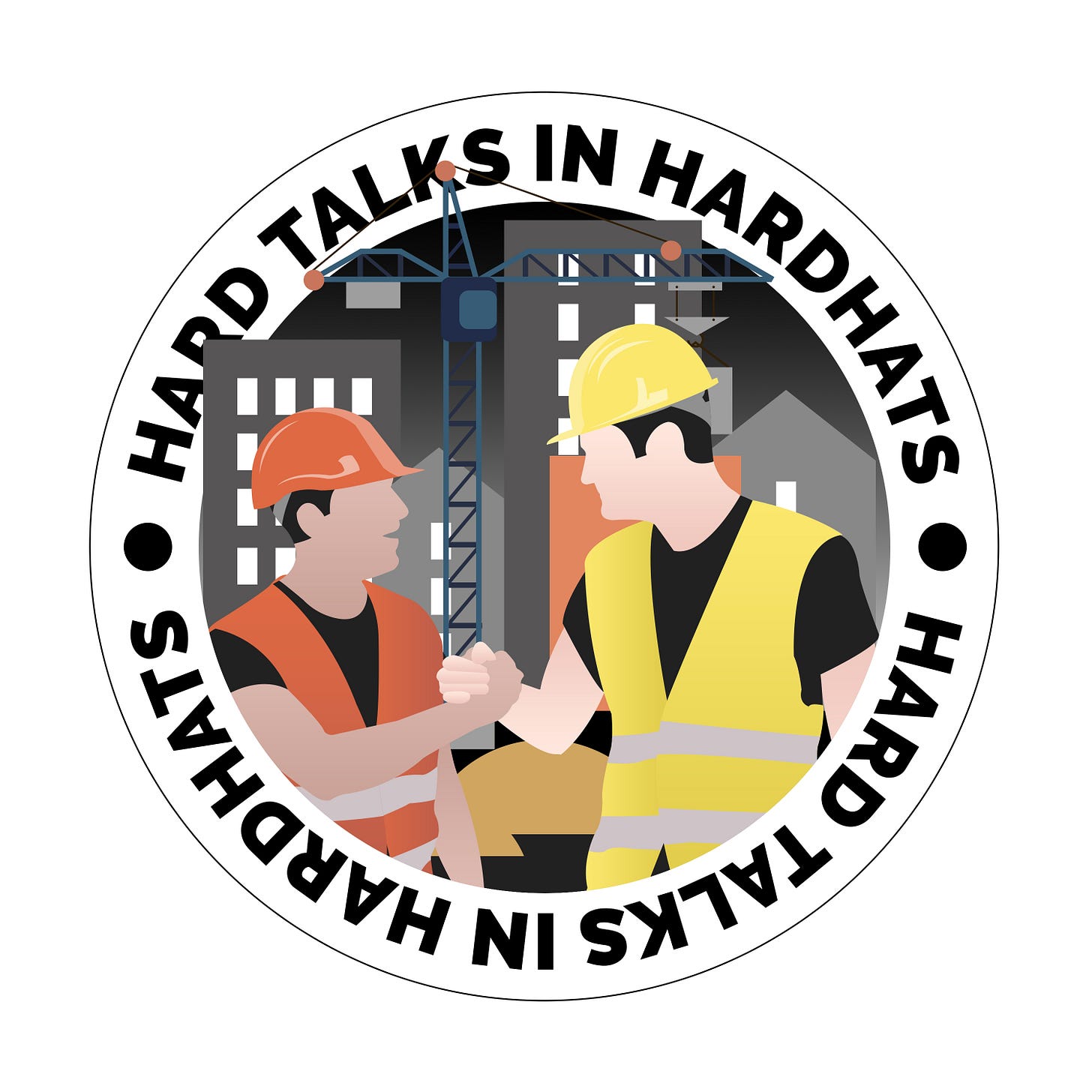 A couple weeks ago, I saw a post getting a lot of traction on Reddit talking about mental health in the construction industry. In the post, the OP (Original Poster) was introducing his website "Hard Talks in Hardhats" and his goal "to help raise awareness and also destigmatize talking about the issues we face in the trades, both caused by our work and also how our mental health affects our work." He went on to highlight that the construction industry has the highest suicide rate of all industries, per the CDC. From the CDC blog:
The construction industry has one of the highest suicide rates compared to other industries. In 2016, the suicide rate for men in construction and extraction occupations was 49.4/100,000 – that is almost twice the total suicide rate for civilian working men (16-64 years old) in 32 states (27.4/100,000) and 5 times greater than the rate for all fatal work-related injuries in the construction industry in 2018 (9.5/100,000).
As construction professionals and workers, fall protection is pounded into our head early and often as falls are the #1 cause of job site fatalities. Yet suicide is taking 5 times the lives and no one is talking about it.
The OP was asking for stories and testimonials from people in the industry and the comment section blew up. As someone who has spent a lot of time in the field and have seen it first hand with many crews of all walks of life and then my own struggles in 2020 around COVID and the isolation this post struck a nerve with me. Like it did with so many others.
The reddit post was filled with responses like these: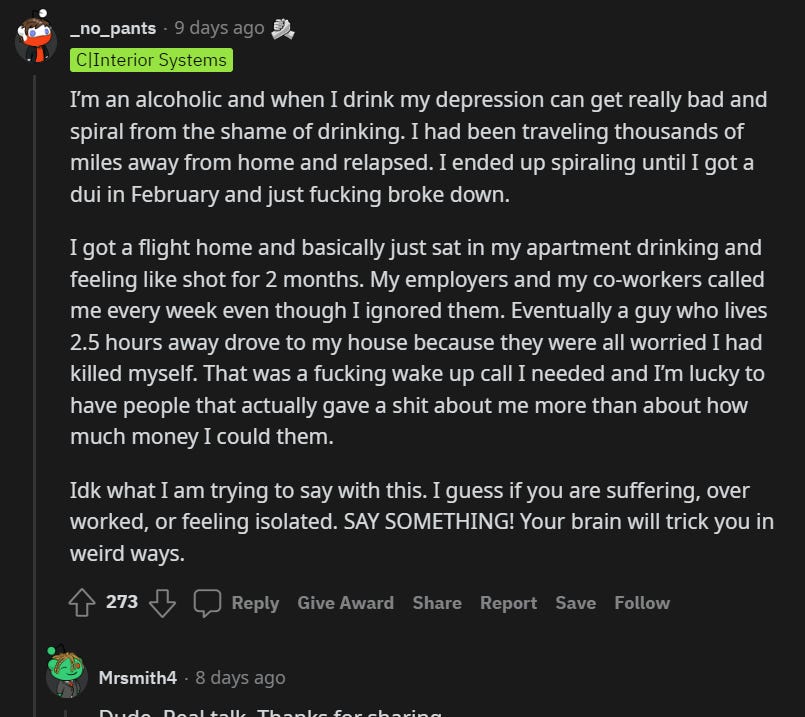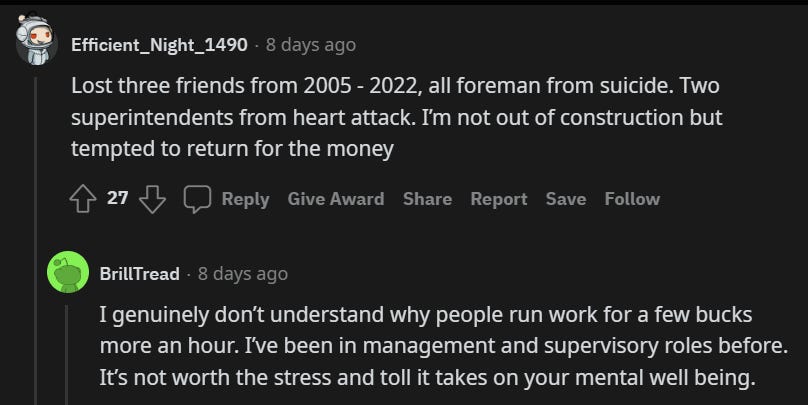 I wanted to take the opportunity to learn more about his project "Hard Talk in Hardhats" and his vision to "Break Stigma and Build Community." I reached out to Michael and asked if he would do a Q&A with me to spotlight what he was doing.
Q: Give us a quick introduction of yourself. 

A: My name is Michael Ybarra, I'm 28 and have been a resident of San Antonio, Texas since my family moved here when I was 3. I got into the trades through an electrical apprenticeship program in my high school, and have been working full time since I graduated, along with trade school (IEC), and pursuing some college education on the side as well. My wife Kim and I have been married in December of 2020 and she's supported me through all my work and schooling, I couldn't do as much as I do without her encouragement.

Q: When you aren't working on Hard Talks on Hardhats, what do you do for a living?

A: When I'm not working on Hard Talks in Hardhats, I work full time as a Journeyman Electrician here in San Antonio, as well as taking night and online classes towards a Bachelor's in Organizational Development.

Q: Tell us about the vision of Hard Talks in Hardhats?

A: My vision for Hard Talks in Hardhats is to someday grow into a full 501(c)(3) nonprofit organization, and help increase awareness of mental health issues in the construction industry, as well as helping develop and implement plans for organizations to foster better environments and conditions for everyone who works in our industry. I'd like to see things like contractors pursuing trainings for their workforces like training in Mental Health First Aid, and really being able to genuinely make everybody feel safe in whatever they may be going through, and open to doing whatever they need to get whatever help they may need to take care of themselves mentally.

Q: What lead you to start this mission?

A: I was inspired to start this based largely in part based on my own mental health struggles as an electrician- when I was coming up in the trade I had struggled with severe depression, anxiety, and other symptoms that made life miserable for me. Being an electrician is one of my passions, I legitimately love the work I do and always have, but I was struggling so much for a time that I worried I was unfit for the work I loved, and I felt alone on my jobsite because I was afraid to show or talk about anything I had going on. I started getting treatment in therapy and some medications, but still didn't feel safe opening up to any but the closest coworkers I had, some of my best friends. I started taking a class on reshaping the culture of mental health conversations from another mental health nonprofit, called HeartSupport, and attended a webinar from the IEC about the relationship between mental health and the construction industry. When I attended that webinar and realized how bad things were for our industry, and that I wasn't alone in it, I decided the project I wanted to pursue based on HeartSupport's class was to help and try to change the culture and show more tradespeople that they aren't alone, and it's okay to not be okay- they don't have to bottle or hide things the way that I did when I was younger.

Q: What are a couple misconceptions you've found along the way?

A: I think some of the biggest misconceptions I've encountered have been about therapy and its purpose. A lot of people think therapy is only for when you're really messed up or going through something horrible, but it's really helpful to go when things are just fine too, because it can give you tools to help you when you actually do go through a rough patch, and give you perspective to navigate pretty much anything life throws at you.

Q: If you were King from the day and could instantly solve the problem, how would you do so?

A: I don't really know that there would be any instant fix, but I think the biggest thing I would want to see is normalization of dealing with mental health issues and not being afraid or ashamed of that process. One thing I've thought of for if I ever go out and start my own company would be the implementation of "mental health days," for people to just say "hey, I need a day because I just don't think I can do it," without worry of consequence, and getting a check-in to see what kind of accommodations they may need moving forward from that. I've never been too comfortable calling out and saying "I just feel too heavy to get out of bed," or "I had a really bad panic attack, I don't think being onsite today is helpful or maybe even a good idea". I think just implementing that would go miles for improving everybody's lives.

Q: How can people get involved?

A: To get involved, I think the best thing people can do is just be open and talk about their mental health. Sharing our infographics or spreading the word about the page is great, but any conversation that comes from it is amazing to me. It can be on the infographics from Hard Talks in Hardhats, in the forum on the website, or on one of our social medias, or just in person with each other- just checking in on their coworkers and asking "Hey, you doing alright?" can do wonders for the environment at work.
In talking with Michael he wanted me to stress that he plans for this to be 100% not for profit and there isn't any kind of monetization plans for him on this project. He's simply seen a major issue in the construction industry and is working to bring awareness to it and let everyone know that they aren't alone in their struggles.
I encourage everyone to check it out, share a testimonial, or get involved as a support person, here's his contact links:
The second challenge I'm laying down this week is if you are personally struggling reach out to someone to talk. Reach out to a trusted friend or mentor, something more formal like Hard Talks In Hardhats or me. My "door" is always open. Shoot me a message. ([email protected])
Finally the third challenge I'm throwing down is to everyone else. If you see someone going through a rough patch. Don't ignore it. Talk to them. Make sure they feel heard and know they are valued. Get them more help if that is what is needed. Don't just sit back, watch and wait for something tragic to happen.
One Tweet (thread)
10 must-have Excel skills everyone should know: 📊

— Blake Burge 💡 (@blakeaburge) June 11, 2022
As a project manager, I spend way too much time in Excel. Excel is boring. Right? Well this Twitter thread went nuts with 158,000 likes. Whenever you think you know how to do everything, you see a list like this and you realize you know nothing.
Which one of these Excel skills are you going to implement?
For me, its the Conditional Formatting and Camera Snapshot.
One Quote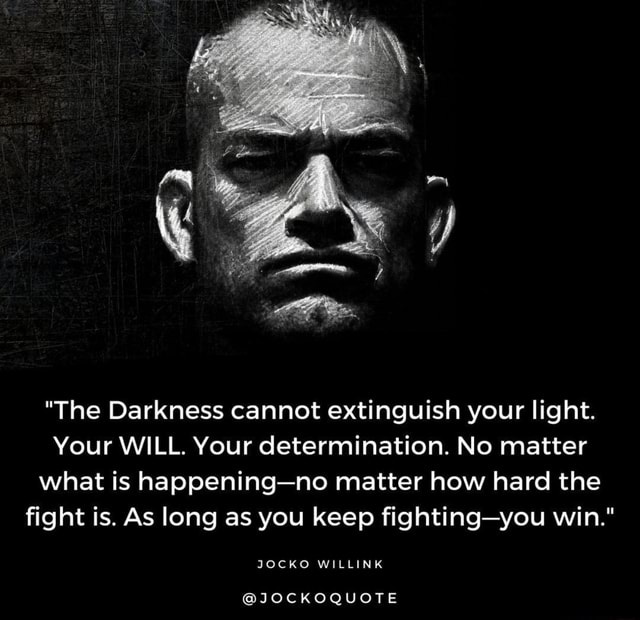 This rings true for every construction project I've ever been on. Some are easy. Those however aren't the ones that you earn your battle scars.
Some are an uphill battle. Every. Single. Day. Those are painful projects. I've made it through every single one to date. The tough projects are where you learn. Where you grow.
This felt like the perfect quote for this week's edition.
As long as you keep fighting – you win. I love Jocko.
One Article
Five Good Things Happening in Construction Right Now from forconstructionpros.com
TLDR:
Increasing Industry Interest
Long-Term Funding
Technology Adoption
Better Equipment & Safer Workers
Infrastructure is Changing the World
One Meme
In the spirit of the College World Series and baseball being the only major sport playing right now.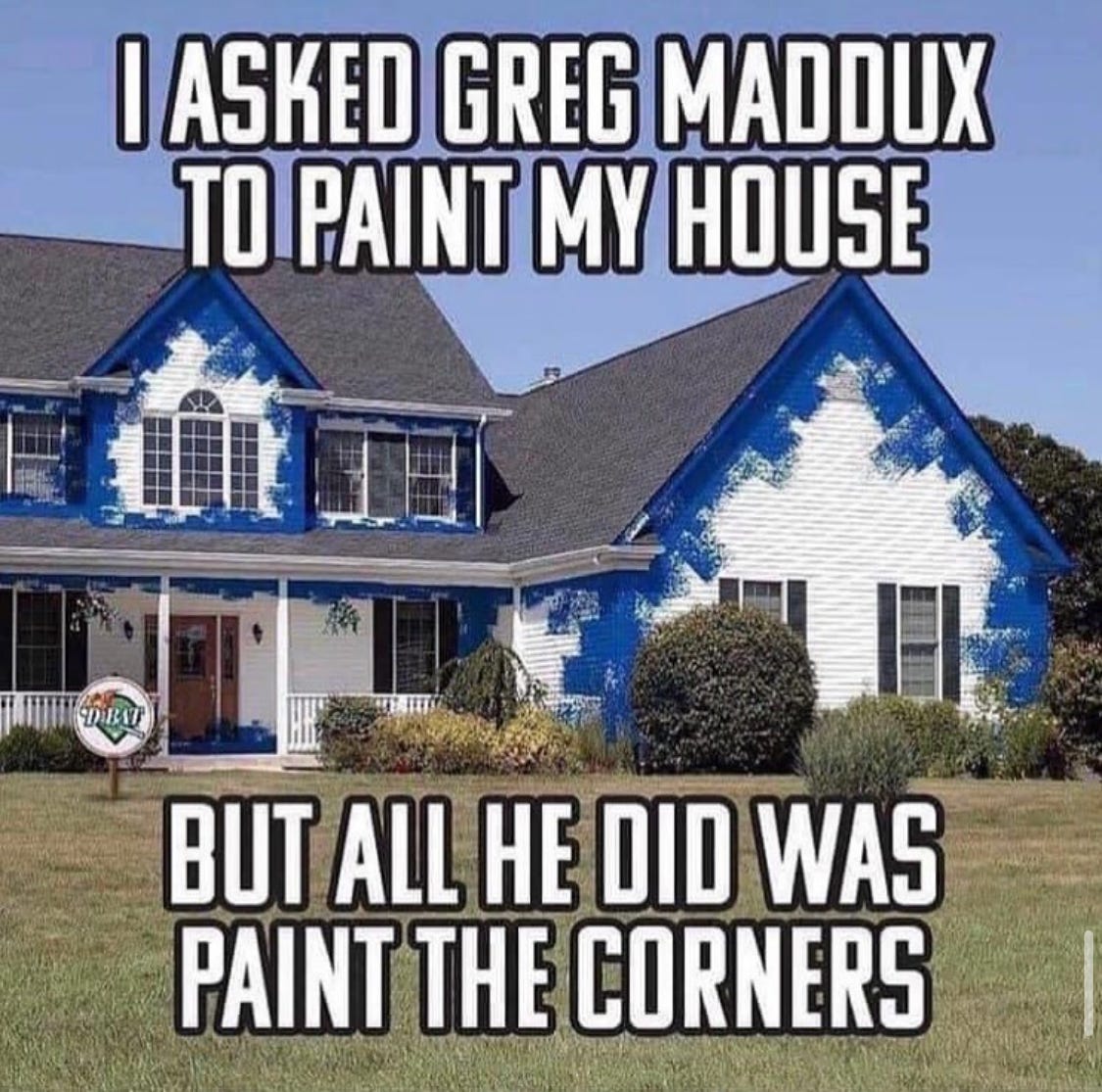 If you were born after 2000, go ahead and google Greg Maddux. I won't judge.
---
Thank you for reading! Head to the Substack post page to join the conversation.
Let me know in the comments what you liked, didn't like, want to see more of in the future, or have suggestions! Look forward to hearing from you.
Thanks for reading Construction Curiosities! Subscribe for free to receive new posts and support my work.