Hey! Happy Saturday! Matt here.
Welcome to the Construction Curiosities newsletter. Especially to the New Subscribers. We continue to grow each week! Thanks for spreading the word to your world!
This week I made a decision to double down on the Video Interviews like the one in this week's edition. Some may call it a "Podcast." I call this a '"Newsletter" but I'm not sure that's what this substack is.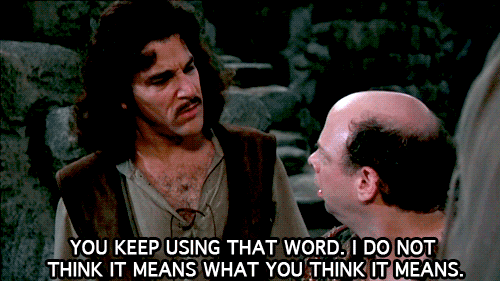 Maybe it's a Podcast in primarily written form with video added? Huh?
Anyways… Someone leave a comment and tell me what this substack is.
Oh yeah, back to the topic of doubling down on the video interviews.
ANNOUNCEMENT TIME
Not too long ago, I met Kyle Grandell through LinkedIn. We chatted and found we have many similar thoughts on the industry and share some Grand Visions on how to help improve & support the industry.
For these Video Interviews going forward, Kyle will be joining me in drilling the guest having an enlightened conversation with our Industry Leader Guests. Double the fun!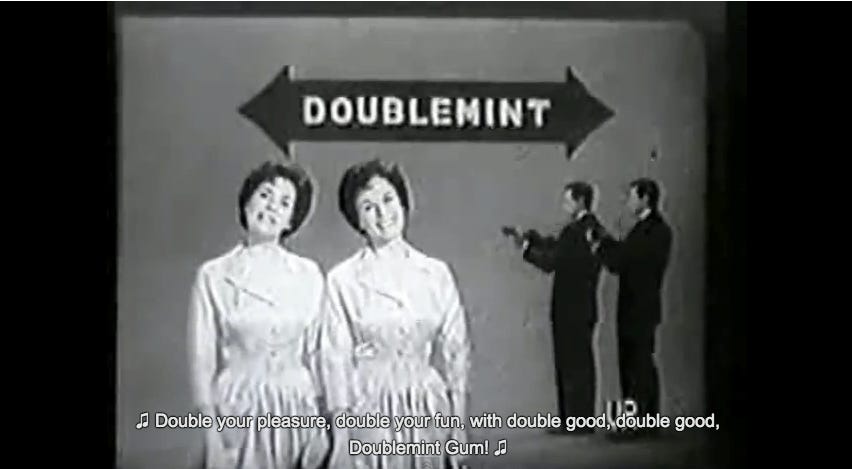 I experimented with Riverside.fm this week and it's a cool platform so we're going to roll with that for future interviews. It has the capability for guests to attend the Live Recording and ask questions either in the chat box or even turn on your camera to join the conversation and ask your question personally.
In my continued effort for this "Podcast/ Newsletter/ Thing" I'm building to provide as much value to the readers, I wanted to make sure that was an option for folks.
While this Newsletter will ALWAYS be a FREE resource for those in the industry, I have turned on the "Paid Subscription" option in Substack this week for those who want to attend the live recordings virtually and/ or support the Newsletter to help me level up the quality and abilities. (These new tools and platforms ain't free!)
For those that choose to join the paid Construction Yeti Community here is what you get:
Access to attend the Live Recordings. And the ability to participate/ Ask Questions of the Guest.
Support the growth of the Newsletter & help me justify to my wife the time I'm spending on this project is worth it. All for the price of a couple of beers 🍻 or a couple of Starbucks coffees for her. ☕☕
More Value TBD. I always want this newsletter to provide way more value than the "price of admission" even if you are just "paying" with your attention.

If you have any suggestions, let me know!

A Newsletter Shout-Out and my Endless Admiration & Gratitude!
For "Founding Members," I'll also throw in (3) mentoring/ help sessions where we can work together on whatever you are working on. (i.e. LinkedIn help, Starting a Substack/ Newsletter, Career Advancement, Construction Management help, etc…… You decide!)So with the timing as it is, Why not kick this off with a Black Friday/ Small Biz Saturday/ Cyber Monday deal!Get 23% off forever
As I said, I want this to always be a FREE resource for folks so in an effort to allow everyone free access to the Paid Construction Yeti Community… I'm also adding a Referral Program where you can help grow the community and be rewarded with Paid Subscriptions as well!
At least check out the link:
Join Referral Program & Refer a Friend
Okay, enough of that!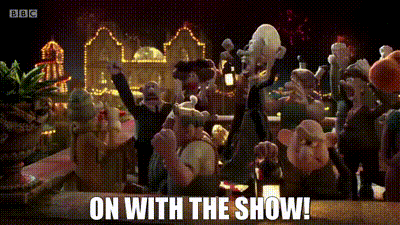 This weekly "Newsletter" explores my Curiosities about the Construction Industry. It's meant to make you think, smile, and become a better, more well-informed Construction Professional.
Summary
This week we will look at:
One Interview: Construction Life 365
One Report: CMAA Salary Survey
One Quote: Building Something Bigger than Ourselves
One Meme: To Be Seen or Not To Be Seen. That is the Question.
---
One Interview
This week I had the opportunity to chat with Jarrod Tomassi, founder of ConstructionLife365.com. He tells the inspiration behind Construction Life 365 and his Vision and Ultimate Goals of creating unity and a support system in the industry.
Construction, Rodeo, Rugby, Beards & Mullets calendars. I think we hit it all on this chat.
Well, what started as a joke in the interview about creating a Mullet & Beard/ Mustache Calendar is going to be a Reality.
In a ConstructionLife365 and ConstructionYeti collab, we Announce the 2023 Mullet & Beard/ Mustache Calender with all Proceeds going to a Construction based nonprofit TBD.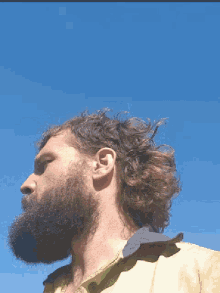 We need Mullet Models! If you wanna be a part of the Calendar or want to nominate a majestic mullet send an email: [email protected]
Don't forget to check out ConstructionLife365.com for some sweet swag and support the cause. Jarrod is currently offering 10% off and Free Shipping with Discount Code: HARDWORK10
---
One Report
As part of its commitment to developing a diverse, equitable, and inclusive workforce, the Construction Management Association of America (CMAA) conducted two salary surveys of emailable CMAA members, credential holders, and non-members in May 2018 and December 2021-January 2022. The purpose of this research was to gather compensation and benefits information among those employed full-time in the construction industry.
---
One Quote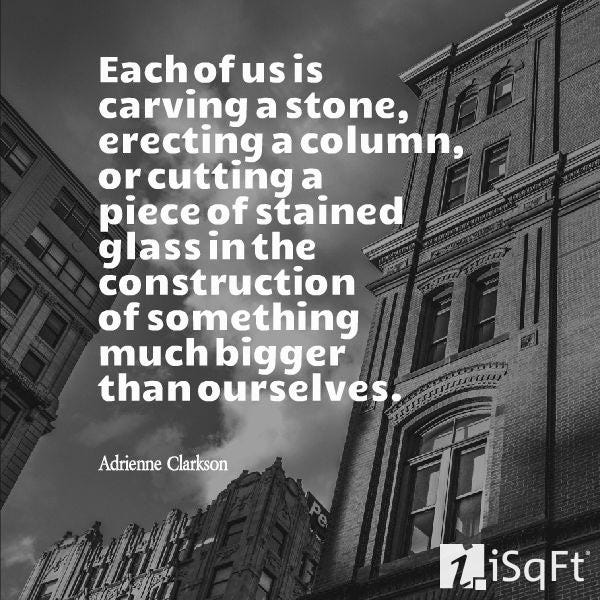 ---
One Meme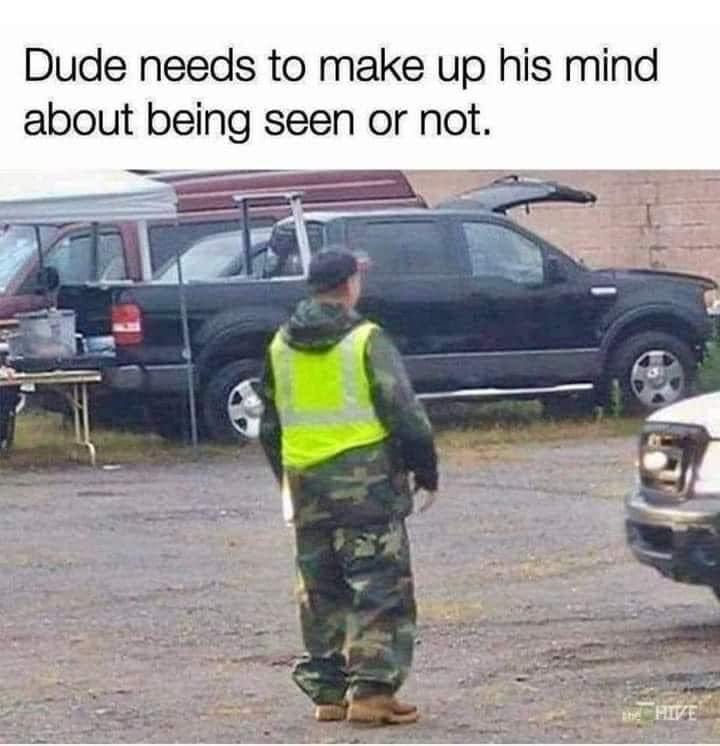 When you get off work at 4:00 and the deer are moving at 4:15.
---
Want to be featured in an upcoming Reader Spotlight or want to be the guest in a Video Interview ?? Shoot me a message at [email protected] and let's chat. It can be anything construction related! Look forward to seeing and sharing what you all are working on!
Let me know in the comments or by email ([email protected]) about what you liked, didn't like, want to see more of in the future, or have suggestions! Look forward to hearing from you.
I'm on PTO all next week. Y'all have a fun week!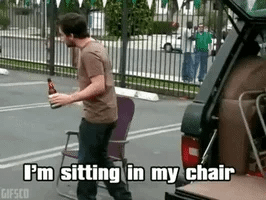 Just kidding. I have preschoolers. I don't get to relax.