Hey! Happy Saturday! Matt here.
Welcome to the Construction Curiosities newsletter. Especially to the 15 New Subscribers.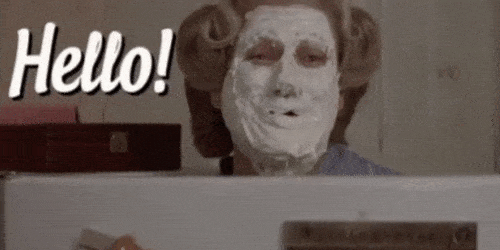 This weekly Newsletter explores my Curiosities about the Construction Industry. It's meant to make you think, smile, and become a better, more well-informed Construction Professional.
It's the last edition of Construction Curiosities for 2022. It's the end of 2022. I can't believe how quickly this year has flown by.
I feel like an old man saying that. The years just keep coming and going faster.

This little project I started back in June has grown faster than I could have imagined and has led me to meet so many awesome people in the last 6 months that I never would have.

This week's edition includes 2 of those people.
I'm incredibly grateful that folks have given me some of their 2 most valuable assets: Their time and their inbox real estate.
Thank you to each and every one of you. And I hope the best for everyone in 2023!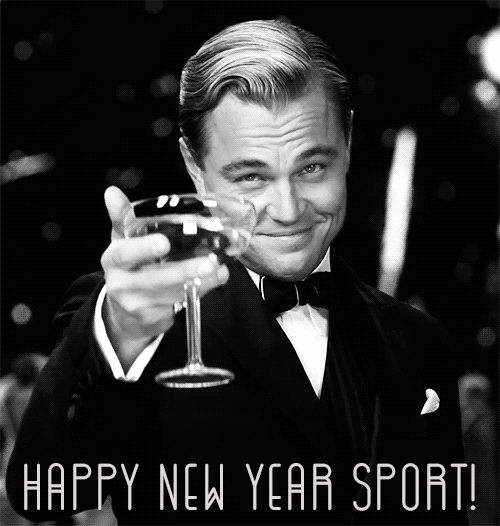 Know someone's career that could benefit from getting this Newsletter each week? Why not why earn some bonus perks for your referral efforts?
Join the Referral Program to earn Membership perks like attending and participating in live virtual Podcast recordings! (launching in January)
Sign up for the Referral Program here:
Join the Referral Program & Get Perks
All you gotta do is enter your email and get a unique referral link. Then send it to everyone you know and spam the interwebs with it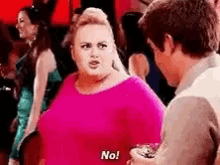 Would you rather upgrade with your money instead of your referrals? You can do that too.
Subscribed
Paid community members get access to attend the Live Podcast Recordings and Participate in the Q&A.
"Founding Members" also get one-on-one mentoring sessions where we can work through whatever it is you want to work on. Construction Management, LinkedIn content, Newsletter Creation, etc.
Okay, enough of all that let's get on with the show.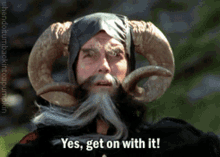 Summary
This week we will look at:
One Interview: Modular Construction 101
One Video: Hilton Palacio del Rio
One Podcast: Soft As Steel
One Quote: Year's End
One Meme: Pity the Fool
---
One Interview
In this last Q&A before 2023, I chat with Anthony Gude, the Director of Development at Leap of Faith Partners, a leading Modular Real Estate Company in Los Angeles, California.
Modular construction involves constructing structures off-site in a factory setting, then transporting and assembling them on-site. This method has gained popularity in recent years for its efficiency and cost/ time saving potential.
In this video, we chat about the ins and outs of modular construction, including the pros, cons, and misconceptions surrounding this method of building.
We had a previous phone call (before we recorded) where we went deep down some rabbit holes. Anthony is a very insightful dude.

For this recording, we tried to keep it more of a Modular Construction 101 type chat. It's a pretty misunderstood industry. I know I had some misconceptions going in.
I hope you enjoy and learn a thing or 2 from the discussion. Let us know!
---
One Article
Oddly enough, I first learned about Modular Construction Practices on a college Geology field trip to the San Antonio River Walk. The River Walk is home to the 22-story Hilton Palacio del Rio. They erected an entire hotel in less than 2 months. And when I say erected the building, I mean flying up and stacking guest rooms completely furnished. Fully decorated with lamps and even ashtrays on the bedside tables.
The whole project was completed in just 202 work days. Just in time for the 1968 World's Fair.
This throwback video from the 60s tells the story of the hotel construction. It shows the modular construction techniques of the day and other construction management practices
My favorites are the:
"IBM 360 computer system verifies the 10 month deadline will be impossible by any conventional building methods."I'd love to see the schedule analysis that was done but then.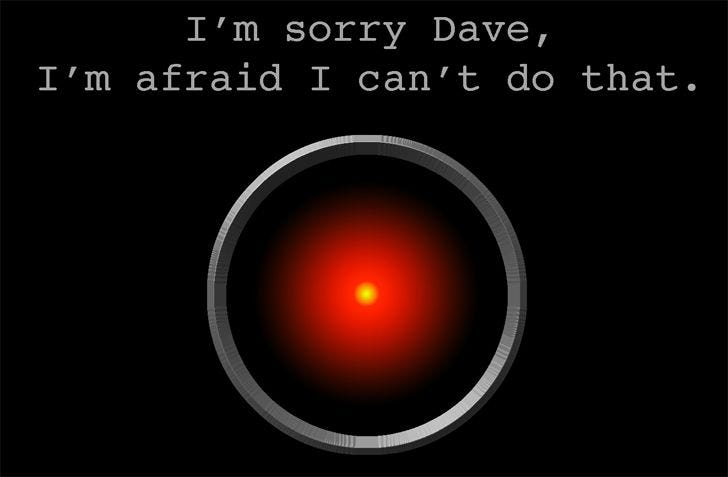 They became so efficient with the process along the way that they even hit a World Record of 35 complete rooms being placed in a single workday.
The hotel was completed 5 days before the Impossible Deadline.
For anyone who loves construction and/ or history this is a really cool video.
---
One Podcast
A few months ago, I set down (virtually) and had a great chat with Dennis Doran, the Author of the "Soft As Steel" book and now host of the "Soft As Steel" podcast series.
A little description on the podcast straight from Dennis's website:
Soft As Steel Podcast will be a 30-minute weekly show that explores the landscape of the construction industry as it's changing dynamically. Success is no longer driven by a single generation, technology, or bidding strategy. In today's diverse industry, your ability to adapt and grow hinges on soft skills.

In the Soft as Steel podcast series, host Dennis Doran engages in deep, dynamic conversations with a broad cross section of subject matter experts and leaders with a principal focus on how the construction industry must bring communication and introspection to an industry where these essential skills traditionally go undervalued.

It's about focusing on that which is not talked about. The reality that the challenges ahead are even greater than those in the past. The qualities, attributes, and behaviors of people essential to building meaningful relationships and enjoying success and happiness are vital to all endeavors and all industries. That having deep, meaningful discussions; with stories about the vital role of soft skills in every facet of work and life; by talking about things like love, inclusion, social justice, leadership; like talking about addiction, mental health, and suicide. This message is the foundation of the podcast – Soft Skills Matter more than ever.
This week, they released my interview. He asks some great and deep questions. I hope you'll take a listen and let me know your thoughts.
You can check it out here or any of the other major podcast platforms. 
---
One Quote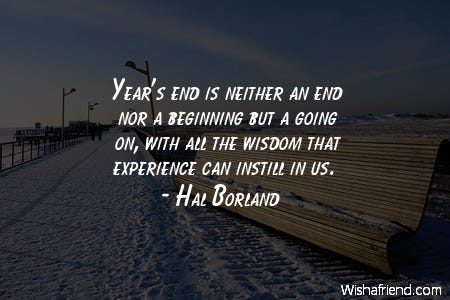 ---
One Meme
This week I played with Chat GPT and I even made a "21 Skills Young Construction Managers Must Master" LinkedIn Carrousel with content generated purely from Chat GPT.
Most folks thought the output was pretty spot on and it quickly became one of my top-performing posts of 2022.
But there was one glaring omission that Timothy Phillips pointed out.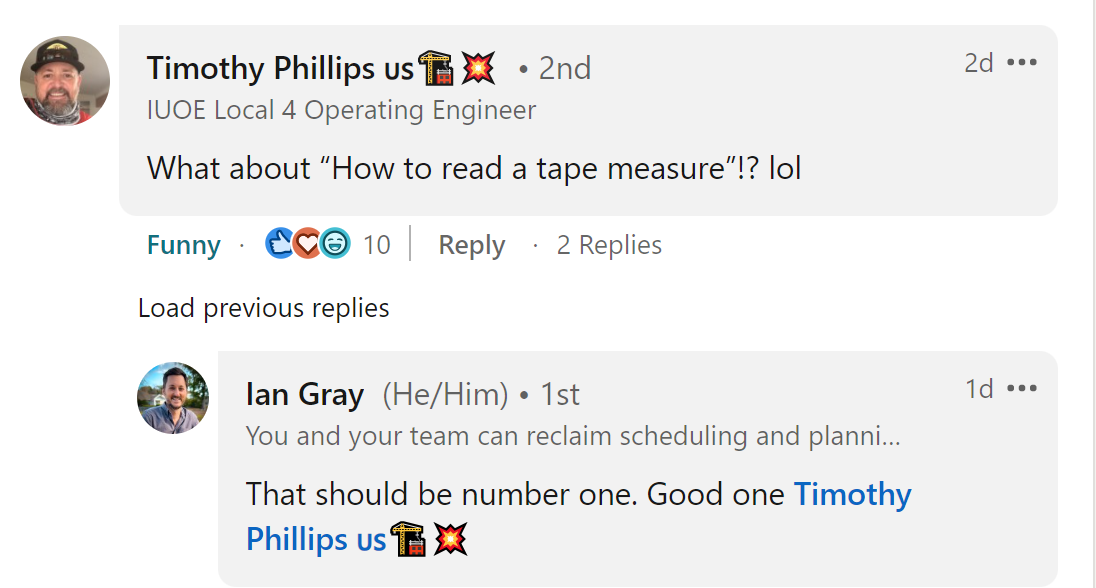 So with that, I leave you with "Mr. T- Measure"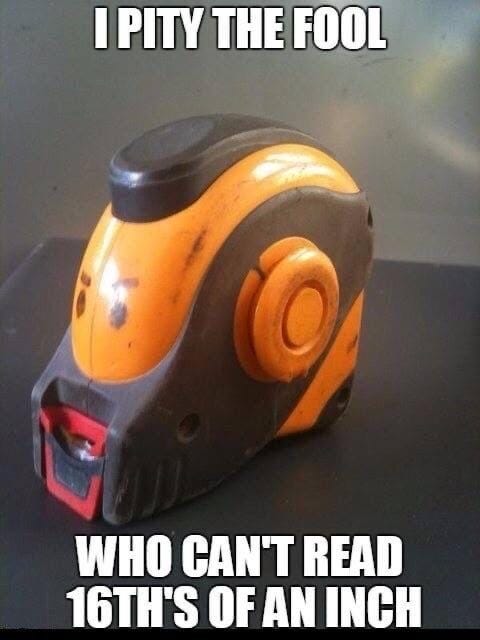 ---
Screwed up and gave your team fruitcake for the Holidays?? 👇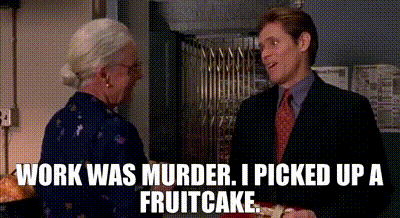 Make it right and Give the gift of Curiosity and Career Growth.
Paid Community Subscribers get access to attend and participate in the open Q&As of upcoming Live Podcast Recordings. (launching in January)
Or buy for your whole department, write it off as an education expense and save 25%! (discount applied for 2 or more subscriptions)
Appreciate your continued Support!!!
---
Want to be featured in an upcoming Reader Spotlight?? Shoot me a message at [email protected] and let's chat. It can be anything construction related! Look forward to seeing and sharing what you all are working on!
---
Welp that's a wrap for 2022. Hope everyone has a Safe & Happy New Years!