Hey! Happy Saturday! Matt here.
Welcome to the Construction Curiosities newsletter. Especially to all the 22 New Subscribers.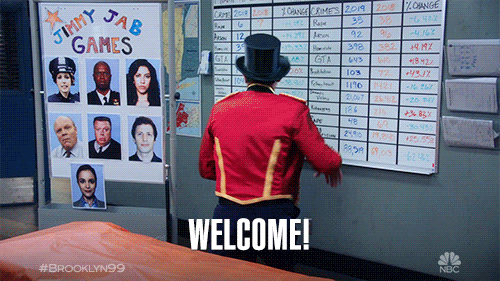 Is this a Newsletter? A podcast? It's definitely a circus. I continue to be grateful that you all have granted me access to your inbox and given me some of your most precious asset, your attention!
This weekly Newsletter explores my Curiosities about the Construction Industry. It's meant to make you think, smile, and become a better, more well-informed Construction Professional.
Subscribed
Summary
This week we will look at:
One Interview: The Construction Wellbeing Initiative
One Article: Tell Gen Z America Needs Tradesmen (& Women!)
One Quote: Follow your Passions and Serve
One Meme: I need the Board Stretcher
---
One Interview
This week, I had the pleasure of chatting with Sebastien de Ghellinck, Founder of SkillSignal and the Construction Wellbeing Initiative.
Through a partnership with Princeton University, they interact with scholars, researchers, and industry professionals to improve and increase the utilization of mental health services within the construction industry to support worker well-being and more effective and healthier worksite practices.
In this video, we dive into some of the findings of the research, and some things you can do at your project sites to create a better and more meaningful work experience.
The Mental Health Crisis in the Construction Industry is real. Sebastien and the team are doing a great job at tackling it head-on and working to make some lasting changes in the industry.
I hope you enjoy the interview and find value in it.
Are you testing innovative and unique ways to create community and create a better work environment? Such as the examples Sebastien shared of bringing a barber to the job site or simply putting together some tables and chairs to form a makeshift lunch room.
If so, you're the type of person that the Construction Wellbeing Initiative wants to hear from! Head over to www.wellbeing.construction to complete a short Google Form to share your own Wellbeing Initiative Ideas!
For more clarity and to give you a better idea of the types of questions and the problems they are addressing, here are a couple of screenshots from the Intervention Submission Form:
The Initiative collects, analyzes, and compiles field-tested well-being interventions into an online public repository to help increase the physical and mental well-being of construction workers on job sites.
Another resource the team has compiled is ConstructionFacts.org. Here you'll find a compiled list of sourced statistics about construction safety.
Let's go flood the Google Form with tons of intervention ideas!
---
One Article
"We have to recruit people to do these things or else our bridges are going to fall apart"
Gen Z interest in trades and skilled work has dropped
One path does not fit all
The narrative is shifting
There is plenty of need
---
One Quote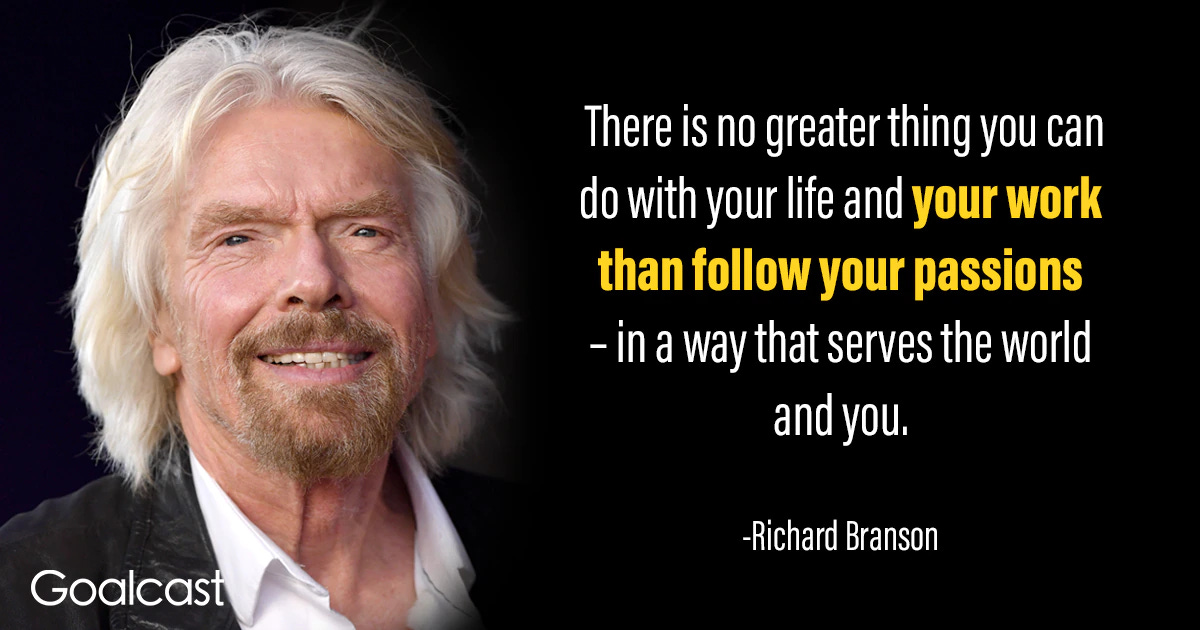 ---
One Meme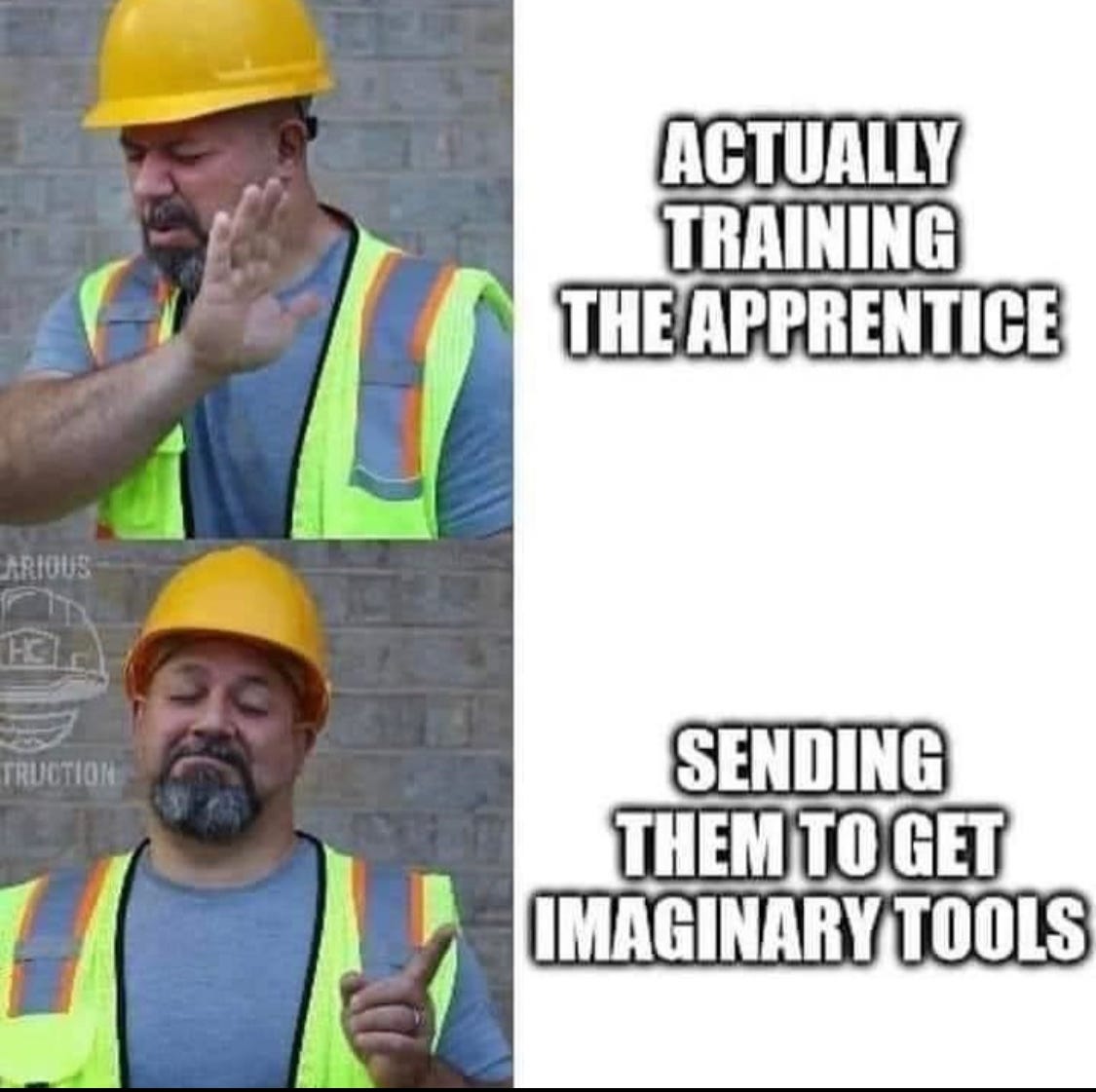 If you've spent time in the field, you've done it. YOU'VE ALL DONE IT! (or at least seen it!)
Not a tool, but my favorite was from when I was in high school and at Chili's. The manager would send the new server to the Mexican restaurant next door to get "Ice Mix" for the ice machine. It worked nearly every time, and they would come back with a plastic bag full to the brim with water.
Ahh, the simpler times.
What's your favorite imaginary tool?
---
Everyone have a great weekend and a productive week!