Hey! Happy Saturday! Matt here.
Welcome to the Construction Curiosities newsletter. Especially to all the new faces!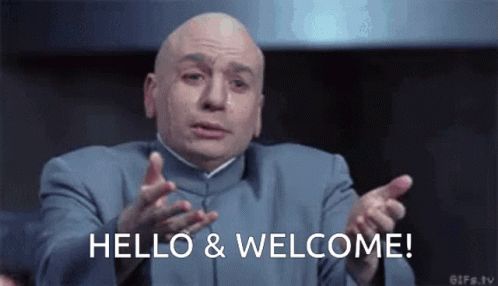 This free weekly Newsletter explores my Curiosities about the Construction Industry. It's meant to make you think, smile, and become a better, more well-informed Construction Professional.
Summary
This week we will look at:
One Resource: When to Hire an Architect
One Podcast: Moving + Teaser
One (Other) Newsletter: SiteNews
One Quote: Trust but Verify
One Meme: The Drawings are Well Coordinated 🙄
---
One Resource
Over the years, one mistake I've seen even the most seasoned professionals make is not hiring an architect and/ or engineer for their projects when one is needed. "Needed" in this situation can mean either (1) it's simply a wise decision (for a number of reasons but that's a topic for another day) or (2) it's actually required by law.
Here are a couple of nifty flow charts on when you are required BY LAW to hire an Architect and/or Engineer in Texas. Spoiler: It's likely sooner than you might have thought.
I can't speak to all the other States/ Countries, but I'd imagine there are very similar requirements in place.
Moral of the story: Be sure you consult with your attorney and fully understand the risks and legal requirements in your area before proceeding without an Architect or Engineer on your project.
This is also an interesting article on How To Design Buildings Without Being A Licensed Architect (Legally)
---
Pop Quiz Trivia Question
In a construction Critical Path Method schedule, what are the 2 terms for the amount of time a given task can be delayed without causing a delay in the entire project?
Answer is at the bottom of the Newsletter
---
One Podcast Teaser
The people have spoken and we'll be moving The CM Mentors Podcast to a Tuesday release schedule. Since we aren't dropping one today, I thought I give you a little teaser of the next episode featuring guest Felipe Engineer-Manriquez. (Special guest appearance by Mando 3.0)
60-second Scrum Teaser with Felipe
Subscribe on your favorite platform to make sure you don't miss the future Tuesday drops:
Watch on: Youtube
Listen on: Spotify | Apple Podcasts | Castbox | Stitcher | Google | Audible
To find the calendar of upcoming recordings and learn how to be in the Live Audience head here:
CM Mentor Live Recordings Schedule
---
One (Other) Newsletter
I saw Russell Hixson (SiteNews Editor) post this on LinkedIn this week. If you don't know, the average B2B open rate from newsletters is around 15%.
60% is an insane number. 🤯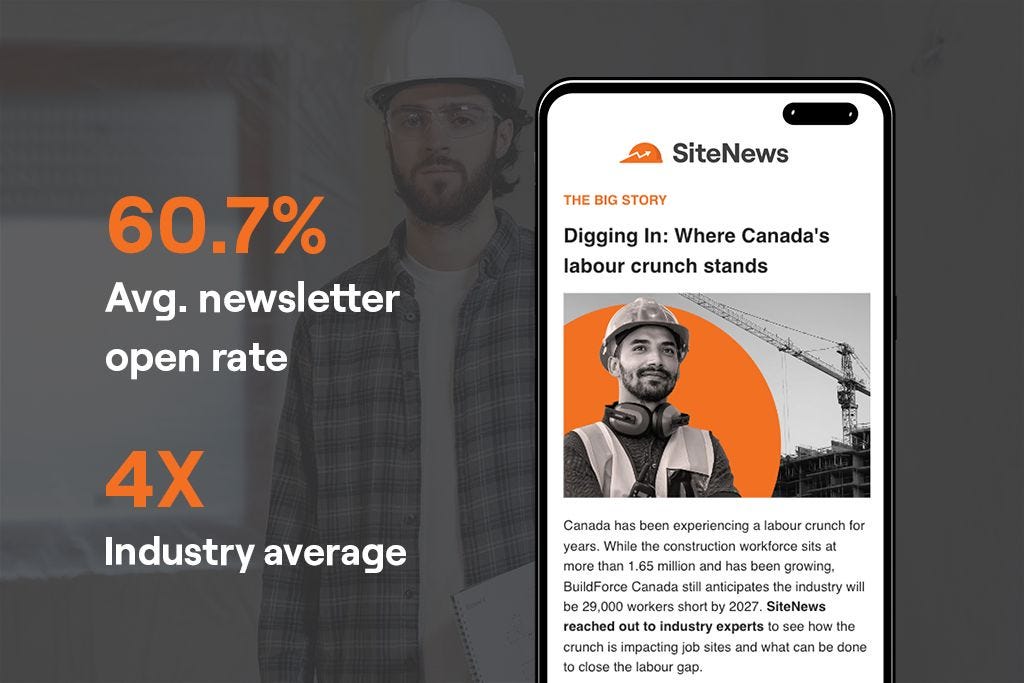 And I thought the Construction Curiosities was killing it at 45-50% open rates!
Anyways, if those stats aren't enough, I'll personally recommend you all go check them out. It's a quick 5 min weekly email that covers news, trends, and insights in Canadian construction. I'm not sure of their total subscriber count but they say 1000s.
Even though their niche is the Canadian Construction industry, I read it weekly (in Texas) and get a ton of value from them.
And if you don't know, maintaining an open rate like that when you scale into the 1000s is impressive.
Check them out here: Subscribe For Free
---
One Quote
"Trust in someone's word, yes, but when it comes to the details, you better know the clauses."
Felipe is full of gold nuggets.
---
One Meme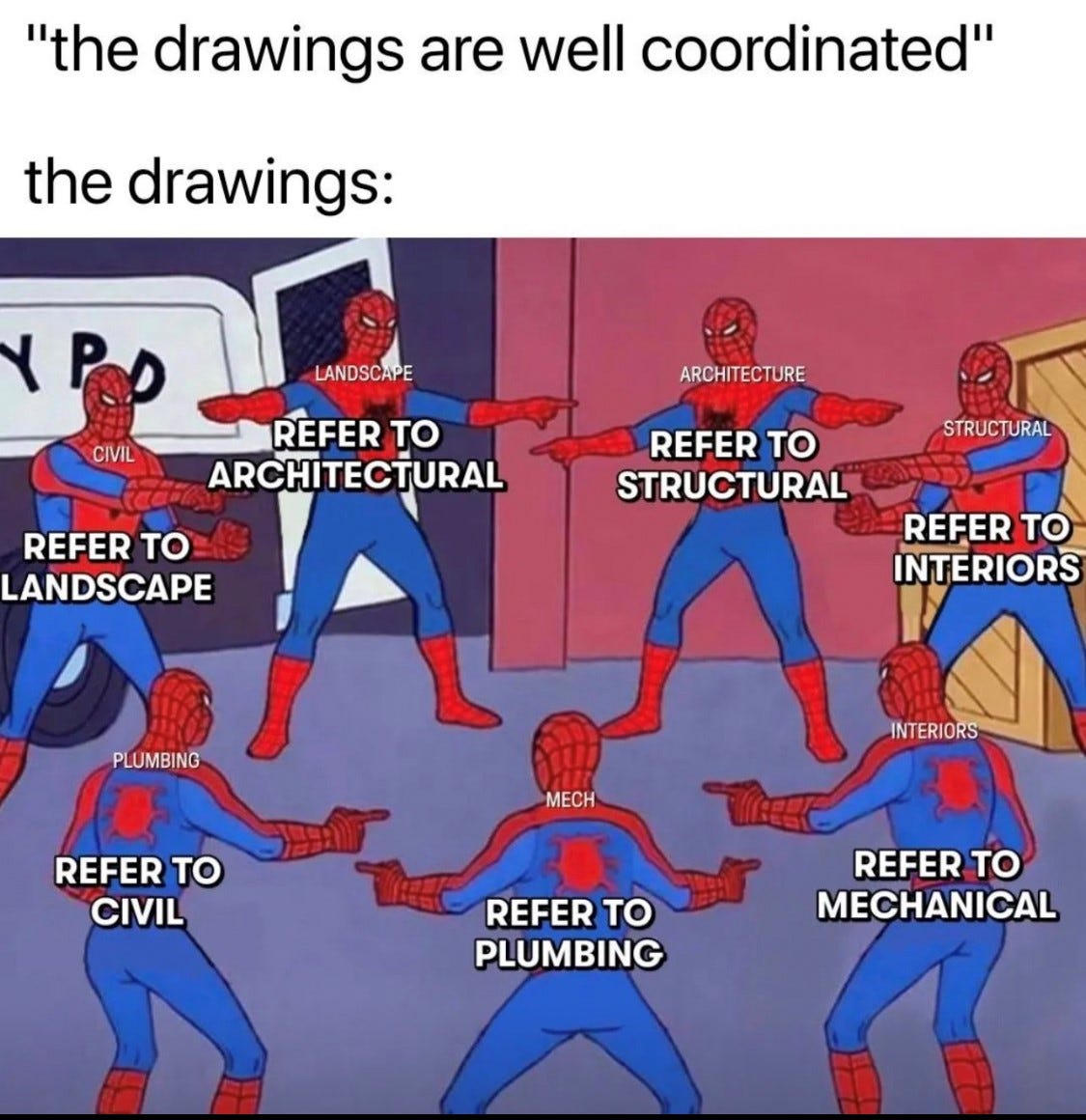 ---
Trivia Answer
Float or Slack are the term(s) for the amount of time a given task can be delayed without causing a delay in the entire project.